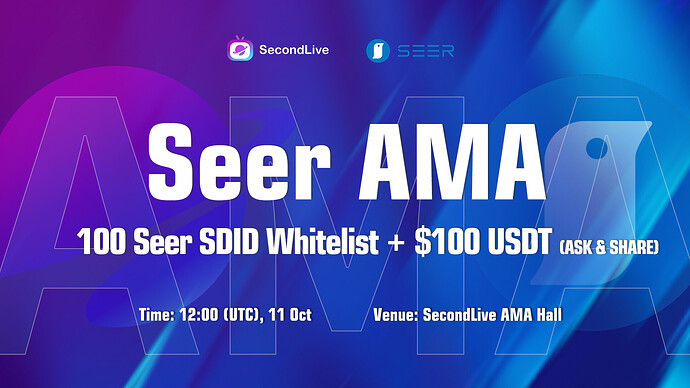 Description

@SeerFoundation
 will hold its #AMA share about how to socialize in the Web3 world.

🎁 100 Seer SDID + 100U
🟡 Lucky Draw $BEAN #giveaway 
⏰ 12:00 UTC, 10/11
📍 SecondLive AMA Hall

👉How to join?
✅Log in #SecondLive & enter the AMA Hall
✅Ask Q to win the rewards!


Date & Time
Oct 22 12:00 UTC ~ Oct 22 13:31 UTC