I got a plan scheme for new users and everybody in SecondLive. "Space bedrom" (could be small space like space ship bedrom for boys and girls)…I'm attaching a photo below for better imagination (stock image, not mine). So this space could be created by free minting only once per address, without VP, not transferable, not profiting. There could be some build in mini game to obtain beans, maybe seed your beans to get more

like planting them, water them and harvest them after they grow up. This Space could be found in tab Space->My Space->Create your space tab which will be replaced by creating your own space not only purchased.
Next scheme: SecondLive reminds me and it's somehow similair to SecondLife, don't know what others think. Just only with name nothing to do with core! So I was brainstorming and SecondLive is strongly build by Space's and also in the logo is Space - planet. And a name came to my mind with a title: "SpaceLive".It's innovative and something new. This is just for thought.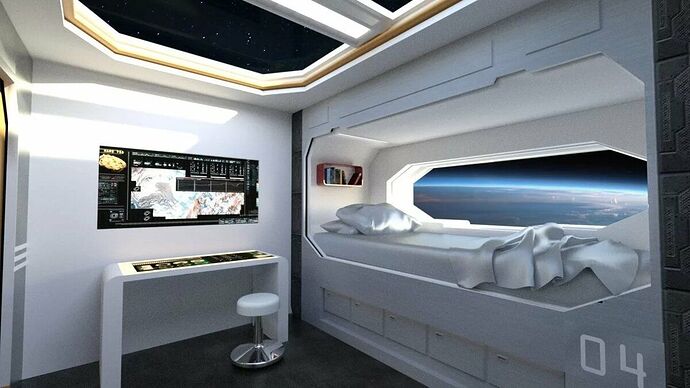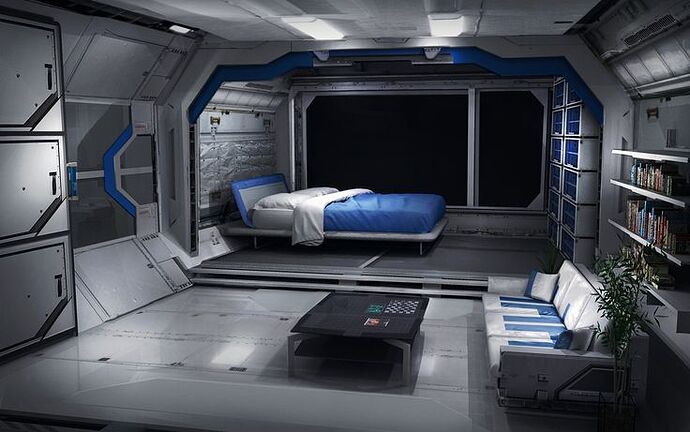 Would you like to have personal Space Ship Bedrom with growing beans?
Yes!
No, I got already baked beans in my storage which is space xD