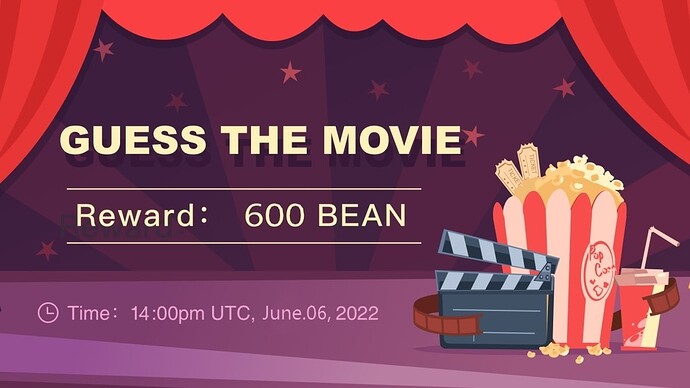 Description

🕺Organizer: @Iken2014, @michalisg
🗣Topic: Guess the movie
⏰Time: 14:00 UTC, June 06
🎯Space ID: 14748

🤩How to participate:
Find nice spot and focus on main TV, get ready to guess the name of a movie based on a video clips that will be playing.
As soon you know the answer of movie in the clip you need to write it in chat-box.
(only one answer per clip, no second guessing, no spamming please)

First 3 correct answers will get points then we move to another clip.
Points will be added after event is over in this order:
1 correct answer 15 points
2 correct answer 10 points
3 correct answer 5 points

There will be 10 movies clips for you to guess.
3 Users with fastest and correct answers wins!!

🏆Reward:
🥇 400
🥈 150
🥉 50

After I announce the winners they need to contact me via SNS for info about prize distribution!! 


Date & Time
Jun 22 14:00 UTC ~ Jun 22 14:00 UTC